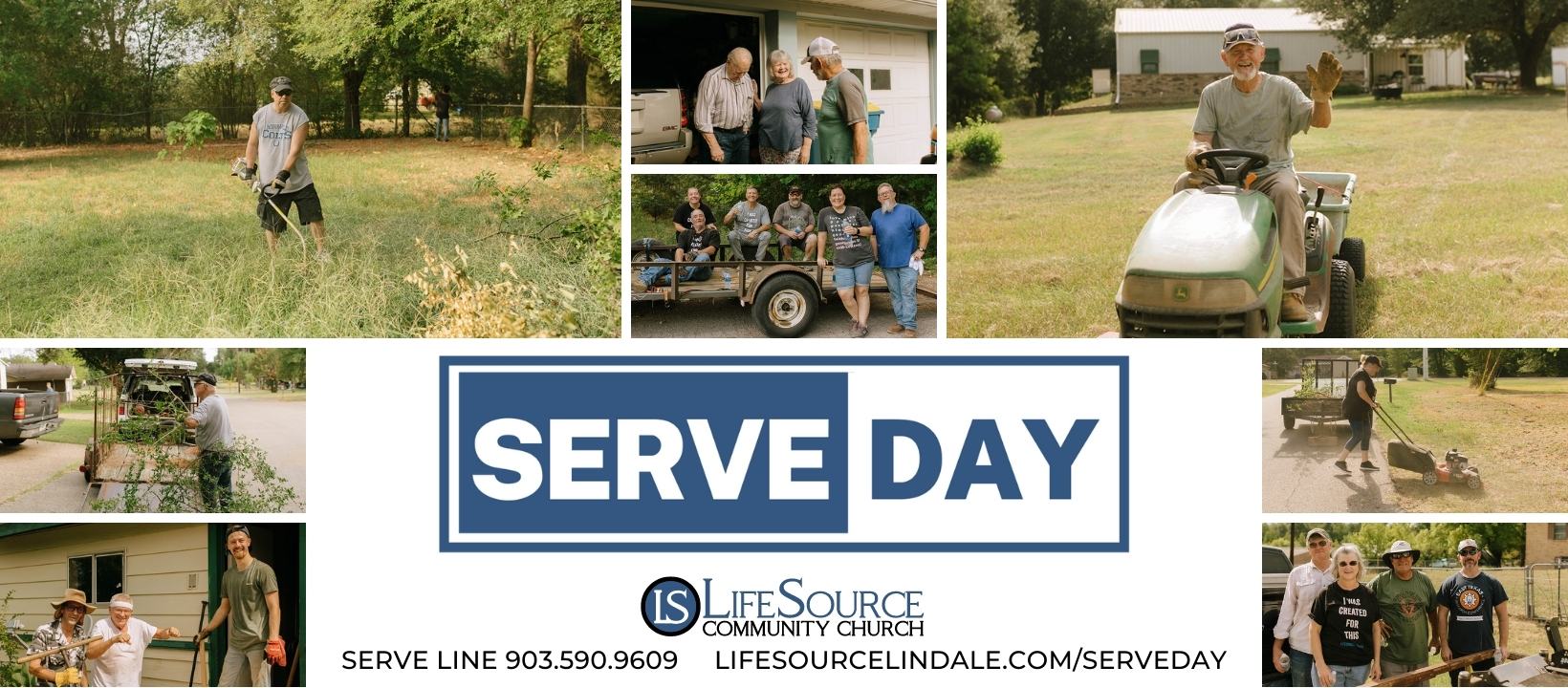 Our next Serve Day will be on Sunday, January 29.
Following Serve Day, everyone is invited to a cookout block party at LifeSource.

There is not a service at LifeSource on Serve Day. We will be serving as the church in our local community.
Every fifth Sunday is Serve Day at LifeSource Community Church which is where we gather to worship our Lord and Savior Jesus Christ through serving those in need within our community. We believe God changes lives and reveals His purposes in the context of learning to live life together. No one is designed to live life alone…God intends for us to experience life together. As the hands and feet of Jesus, we provide the following types of blessings to our local community:
Yard work of all kinds
House cleaning and organization
Light construction and home repairs
Power washing and painting
Removal of unneeded and unwanted stuff
On Serve Day, a prayer team will stop by to pray with the recipients and drop off homemade goodies. Afterwards, everyone is invited to a cookout and block party at LifeSource.
If you have any needs, whether physical or spiritual, please don't hesitate to contact our Serve Line at 903.590.9609 or drop a request online using our Blessing Request below.
We will try to connect you with the right resources within or outside our church to meet your need.
Serve Team registration will open in January. There is a Serve Team for everyone regardless of age or physical ability. It is a great opportunity for children to serve alongside parents as the hands and feet of Jesus in our community.
Being the Hands & Feet of Jesus in Our Community