For more information, download the FREE LifeSource Lindale Church App by clicking here or email info@lifeSourceLindale.com
As of 2/1/2019: The bank parking lot we use on Sunday morning has been fenced off for the demolition of the old bank building. Our parking will be affected for a few weeks until the new parking lot is ready.

You can park in the new bank parking lot as long as we do not block the ATM or the night deposit lane. Parking is available in the spaces on the street at the Church of Christ, across the street at the Candy Co & the Community Theater building. You can also park behind the church facing the office.

This is only a temporary inconvenience, so don't let it discourage you from joining us.
Weekly Events
Weekly Events At LifeSource Lindale
Stebbins Clothing Drive
Bring Your Donations Through February 24.
Items needed in new or like-new condition for boys and girls: pants, jeans, shirts, sweatshirts, sweaters, long-sleeve shirts, socks, etc.
With the FREE LifeSource Lindale Church app, you can read announcements, take sermon notes, find upcoming events, donate online, and more!
Plus if you enable push notifications, you can receive regular announcements.
Click Here To Download The NEW Church App!
Need a babysitter? We have them!
Enjoy an evening out on the town with a Date Night on February 16 from 5-11 pm at LifeSource. Donations are accepted. This is a fundraiser for Overflow Student Ministries Camp/Mission!
Ladies, You are invited to join the outreach team in hosting Ladies Night Out on Friday, February 22 at 7 pm at Saige Meadows Apartments. Contact Julie B. with questions!
Click "Learn More" to read about our new camp plans, save the date for our parent meeting on February 24 at 2 pm, or contact our Youth Pastor, Andrew S., at 903.521.0970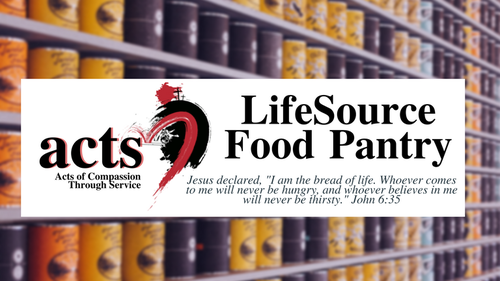 Sunday, march 3 at 4 pM
Lindale Community Theater
Join us for a fun evening of solving mysteries while we raise funds for the Salmon Frenzy Alaska Mission Trip. All guests will have fun playing their unique characters and displaying their talents, while investigating this unpredictable outcome. The evening is free, but donations are appreciated. You can choose your participation level (Active Participant or Passive Detective) and will receive more information when you RSVP. Light refreshments will be provided.
If you have questions, contact Sheri Irwin at 903.714.4646 or sirwin777@gmail.com.
We meet on Sundays at 10 a.m. at 202 West Hubbard Street in Lindale. We invite you and your family to join us at LifeSource! Our church home is located on Hubbard Street/FM 16, just west of the Hwy. 69 intersection.
For more information about Sundays, click "Plan Your Visit" below.
Connect, grow and experience God in a fresh way. Join the Gethsemane Group, LifeSource Men's Prayer Group, on Wednesdays at 6:30 a.m.
We invite all Junior High and High School students to check out Overflow Student Ministries (7th-12th Grade) on Wednesdays at the LifeSource Youth House! Doors open at 5 pm, weekly meal at 6 pm, and Bible study at 6:33 pm.

Interested in summer camp with Overflow Student Ministries?
WOMEN'S COMMUNITY BIBLE STUDY meets on Wednesdays at 6:30 PM at LifeSource Lindale. Girls of Grace Women's Bible Study is studying Romans. Come and enjoy this incredible study. (This is open to all women of this community, and is not affiliated with one specific church.)

Please contact Sheri with any questions at sirwin777@gmail.com.

**To reserve childcare, please text your name, children's names and ages to Rose Cade at 903.539.3901.**
Join the men's Bible study. It meets each Wednesday at Keith Irwin Ministries, 1009 South Main, at 6:30 pm.
Weekly Men's Discipleship Group on Fridays - 7:30 a.m. Join us at Keith Irwin Ministries, 1009 S. Main, Lindale.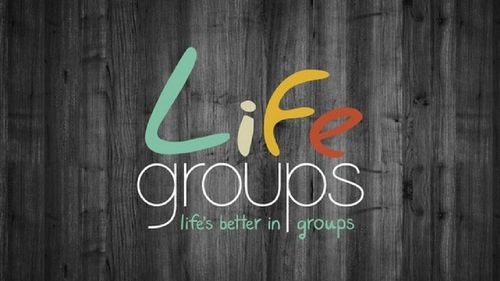 Do you ever feel lost in the crowd at church? Have you ever wondered how to get more involved so you don't feel like an outsider? At LifeSource, we are wholeheartedly committed to developing authentic relationships with one another. We've found that lasting life change and intimate community happen best in smaller groups. Therefore, we strive to facilitate ways we can build into one another's lives. If you would like information about specific LifeGroups, click the link!