For more information, download the FREE LifeSource Lindale Church App by clicking here or email info@lifeSourceLindale.com
Weekly Events
Weekly Events At LifeSource Lindale
Overflow Student Ministries
FUGE Camps in Houston
June 29 - July 3
Click "Learn More" to read about FUGE camps or contact our Youth Pastor, Andrew S., at 903.521.0970
With the FREE LifeSource Lindale Church app, you can read announcements, take sermon notes, find upcoming events, donate online, and more!
Plus if you enable push notifications, you can receive regular announcements.
Click Here To Download The NEW Church App!
At LifeSource, we work hard to develop and maintain a focus beyond the walls of our building and the scope of our campus. We see our church as a sending agency from which Christ followers go out into their everyday lives as carriers of the good news under the influence of the Holy Spirit. Our priority is to equip and empower each individual to practice a lifestyle that presents a real life picture of what life in the kingdom of God is like. We place a priority on being involved in missional projects in cultures around the world. However, as members of the global church, LifeSource partners with other churches and ministries through prayer, finances and service. There are mission / outreach opportunities presented throughout the year for all experience levels. During the year, we will focus on a different ministry or mission organization from within our church family.
January Mission Focus
Debra Robbins: Building A Gateway Of Joy In Bucharest, Romania
I pray that you, being rooted and established in love, may have power, together with all the Lord's holy people, to grasp how wide and long and high and deep is the love of Christ, and to know this love that surpasses knowledge —that you may be filled to the measure of all the fullness of God. Ephesians 3:17-19
After spending two years in Bucharest, Romania teaching at a school for missionary children, God has called me to return to Bucharest to work with the least loved: the abandoned, orphaned and special needs children. Once I return to Bucharest my role will be to work alongside Romanians who are caring for these children and empower them to disciple and impact each of their lives. Mobilizing the Romanian church into action and ultimately working towards unification among churches to make Bucharest a light in Europe.
Thank you to everyone who supported Debra at our Fundraising Lunch on January 13. To contact Debra, please email info@lifesourcelindale.com and we will connect you. If you support Debra through LifeSource's online giving, please include a memo noting "Romania."
Ladies- you are invited to join our Ladies Night Out at Saige Meadows Apartment Complex on Friday, January 25 at 7 pm. This is a low-key evening of connecting with ladies who live at Saige Meadows while we craft, paint and just have fun together. If you would like to help or just attend, email info@LifeSourceLindale.com or contact Julie B.
At LifeSource, we use the term "partnership" rather than the more traditional term of "membership" to describe those who wish to officially join with us. You are expressing your desire to share in the responsibilities of the church as a partner.
Next Class: Sunday, January 27 at 2 p.m.
Need a babysitter? We have them!
Enjoy an evening out on the town with a Date Night on February 16 from 5-11 pm at LifeSource. Donations are accepted. This is a fundraiser for Overflow Student Ministries Camp/Mission!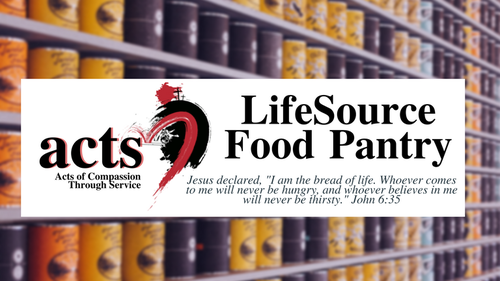 We meet on Sundays at 10 a.m. at 202 West Hubbard Street in Lindale. We invite you and your family to join us at LifeSource! Our church home is located on Hubbard Street/FM 16, just west of the Hwy. 69 intersection.
For more information about Sundays, click "Plan Your Visit" below.
Connect, grow and experience God in a fresh way. Join the Gethsemane Group, LifeSource Men's Prayer Group, on Wednesdays at 6:30 a.m.
We invite all Junior High and High School students to check out Overflow Student Ministries (7th-12th Grade) on Wednesdays at the LifeSource Youth House! Doors open at 5 pm, weekly meal at 6 pm, and Bible study at 6:33 pm.
WOMEN'S COMMUNITY BIBLE STUDY meets on Wednesdays at 6:30 PM at LifeSource Lindale. Girls of Grace Women's Bible Study is studying Romans. Come and enjoy this incredible study. (This is open to all women of this community, and is not affiliated with one specific church.)

Please contact Sheri with any questions at sirwin777@gmail.com.

**To reserve childcare, please text your name, children's names and ages to Rose Cade at 903.539.3901.**
Join the men's Bible study. It meets each Wednesday at Keith Irwin Ministries, 1009 South Main, at 6:30 pm.
Weekly Men's Discipleship Group on Fridays - 7:30 a.m. Join us at Keith Irwin Ministries, 1009 S. Main, Lindale.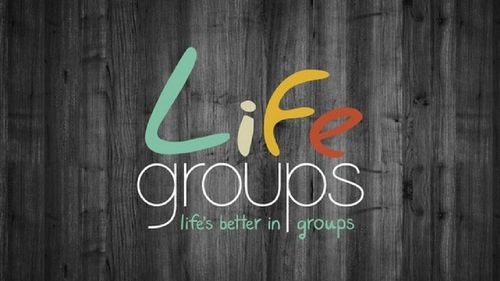 Do you ever feel lost in the crowd at church? Have you ever wondered how to get more involved so you don't feel like an outsider? At LifeSource, we are wholeheartedly committed to developing authentic relationships with one another. We've found that lasting life change and intimate community happen best in smaller groups. Therefore, we strive to facilitate ways we can build into one another's lives. If you would like information about specific LifeGroups, click the link!